Generate a full backup with as  remote ftp server , this tutorial help you if you want to stored backup on the remote server and you can use the backup for restoration website.
So ,If you have a remote ftp account and want to generate a full backup  to the remote ftp server , this is the tutorial for you.  also this tutorial help you cPanel to cPanel data transfer because cPanel comes with remote FTP.
Log into Cpanel
Clicked Backups Option
Clicked 'Download or Generate a full website backup' option
Picture 1 :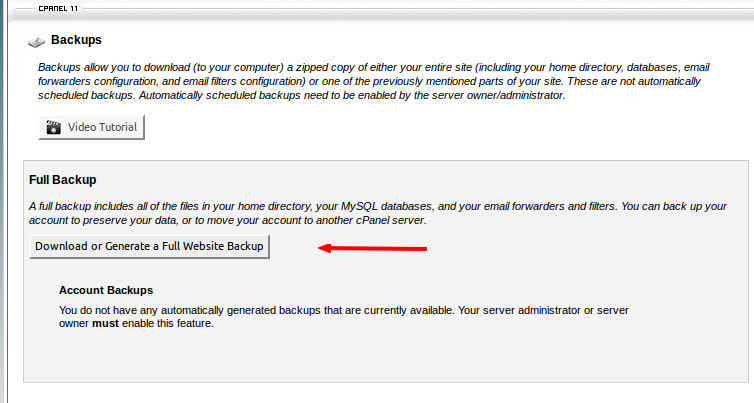 Picture 2 :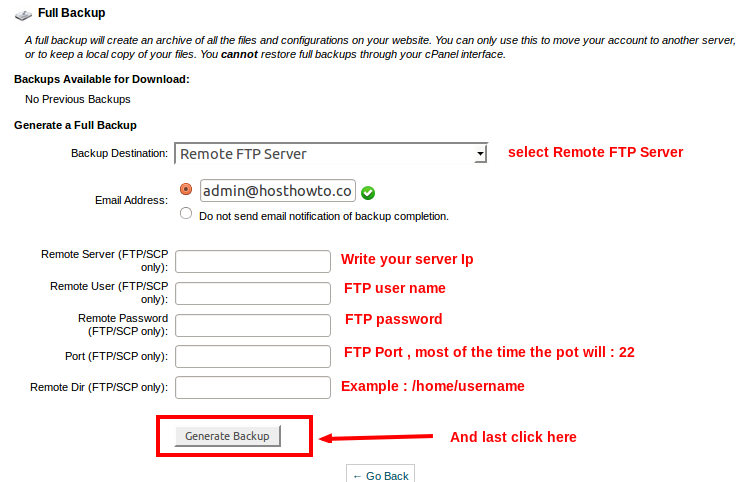 Select 'Remote FTP Server' in backup destination
Enter the ftp hostname Or Ip Address the Remote Server
Enter the ftp username as the remote user
Enter the ftp password as the remote password
Enter 21 for the port
Enter / as the remote directory
 Click on 'Generate Backup' option
thats it , after complete the backup a notification will be sent your email address . time depends on your data size .  Backups file will be  .tar.gz format and can easily be restored to any cpanel server.
cPanel to cPanel web site backup transfer :  Just use your default cpanel user name and password as FTP user name and password .